We like Green
"Le cose d'ogni giorno raccontano segreti, a chi le sa guardare ed ascoltare…"
These are the very first words of Sergio Endrigo's "Ci vuole un fiore", a beautiful song that has raised the generation that is now at the head of many companies, which more than others are today faced with the possibility (and responsibility) of deciding whether also think about the environment, when things or services are produced. For us who make cardboard packaging, and therefore every day handle a raw material of natural origin, this reflection has become an imperative to be pursued in every possible way. We strongly believe that green is better. Therefore, everything we can change in our daily activities, to convert them in favor of sustainability and the environment, we do. The song reminds us that without a flower there is no tree, and without the tree there will be no more wood.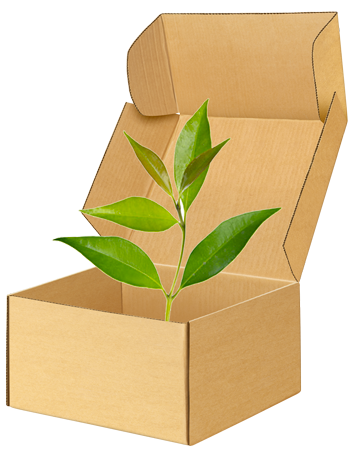 Without a flower (i.e. without respect for the environment), nothing is created
that one day can be replicated, simply because nothing,
of what we exploit of our land,
it is inexhaustible.
We are FSC® certified: what does it mean?
The Forest Stewardship Council® (or FSC® for short) is an international non-profit NGO, which has created an internationally recognized forest certification system.
The certification has as its purpose the correct forest management and the traceability of derived products. In practice, it guarantees that the raw material used to make a product in wood, paper or cardboard comes from forests where strict environmental, social and economic standards are respected.
The forest of origin has been independently controlled and assessed in accordance with these standards (principles and criteria of good forest management), established and approved by the Forest Stewardship Council® a.c., through the participation and consent of the interested parties.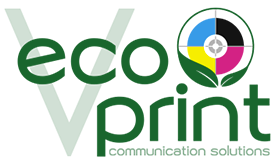 ECOVPRINT: heroes of change
Here, in the wake of the commitment dedicated to environmental sustainability, we have decided to become promoters of a consortium of local companies, which operate and interact in respect of the environment with a predisposition to promotion and social commitment, values ​​now grafted into the our dna.
Thus was born EcoVprint, a real alliance of companies, which pursue the objectives of economic activities, adopting and promoting, however, socially and environmentally sustainable solutions.
Entering the practice, EcoVprint is a coordinated system of companies that carry out their "business profession" in a concretely sustainable way, the fulcrum of a development that draws inspiration from the B Corp philosophy. The companies that are part of it range from the graphic industry, to paper converting and packaging production, up to logistics.
Together they form a supply chain capable of offering customers complete products in the areas of communication, the production of service materials for the product (such as packaging), and transport, a new responsible business format that aims to promote a concrete experience. that can be taken as a model for other economic sectors.